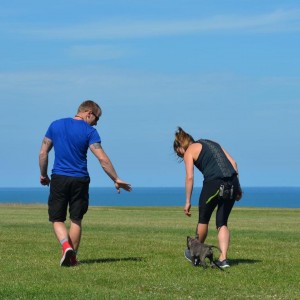 Yes, its a dream come true!

When a puppy becomes the newest family member
.
The best time to get a puppy is when it is 8 weeks old.
IMPRINTING (socialization) time is one of the most important times in its life and right now you are responsible for its behavior. When we talk about socialization we talk about a particular time period. For example, a human being has a 2 year time period for socialization. For a horse, socialization takes 48 hours and for dogs, it is its first 12-14 weeks.
Time is running out and your dog needs to know how to react in every situation so that in the future it knows how to correctly communicate with other dogs on the walk. The sound of traffic, cars, bikes, trucks, joggers is nothing to be afraid of that is why early exposure is so important.
You should know that for a dog the context of a situation is so important this is why we should let the dog learn in a very diversified environment with many distractions. In this small window of socialization, we must let the dog explore the world while they are able to interact with new situations and environments without fear.
Don't wait, join us today.